Less wrinkles with these extremely precious oils! 
Prickly Pear (Cactus) Seed Oil is a real beauty-elixer. It is extremely effective in the fight against wrinkles. This oil reduces the depth of wrinkles and prevents new wrinkles, thanks to its unique composition. The oil is very rich in vitamin C, E, fatty acids and sterols. This makes Prickly Pear Seed Oil the most powerful anti-aging oil that exists.
In addition, eye bags fade away and scars reduce. In combination with Wild Musk Rose Oil these effects are further enhanced. The oil from the wild Muskus rose is very rich in Omega 3 and 6 and Vitamin A. This provides a powerful anti-aging effect. For example, the skin's aging is delayed. The smell is intense and very pleasant.
With Happy Face wrinkles are often less visible after a few treatments. The oil is a dry oil and does not feel greasy. It is absorbed quickly by your skin.
Make the world a little more beautiful; Start with yourself and shine :-)
Real beauty is on your inside; We only help you a little on the outside :-). We hope this product will make you happy and shine.
We think giving is just as important as receiving:
1 euro per product sold goes to Care International. CARE works around the globe to save lives, defeat poverty and achieve social justice. They encourage, among other things, disadvantaged women to become entrepreneurs so that they can take care of their family. www.care-international.org.
Directions for use: Apply some drops with the fingertips on a clean face. Massage in calmly. Allow it to be absorbed. If necessary, massage after a few minutes again. Can be used in the morning and evening. Applying a day or night cream is not necessary, but is possible if you like it. For external use only. Keep out of reach of children. Please store at <25 ˚C. Suitable for all types of skin.

Please use in stead of or together with day cream.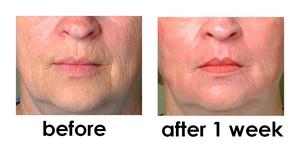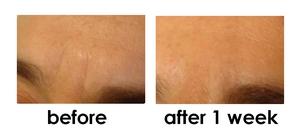 INCI: Opuntia Ficus Indica (Prickly Pear / Cactus) Seed Oil, Rosa Moschata (Wild Musk Rose) Oil, Rosa Damascena Flower (Rose) Oil. That's it! All ingredients are of organic origin.
Comes in a luxury gift box:

How this product originated:
Lydia Ekeme has been a distributor of our Solutions products in Belgium for years. She also owns the beautiful beauty salon Little Lydia in Brussels. Moreover, she is a painter. Lydia just buzzes with energy, and above all she wants to make people happy. After a treatment in her salon you do not only feel better, but your skin also looks nicer by her expert massages and good products!
While painting the 14 Stations of the Cross (the agony that Jesus traveled from his condemnation to his funeral), Lydia felt the pain of Jesus. She then got the idea that she had to do something with roses. She then experimented with various types of rose oil.
The rose is not only a beautiful and fragrant flower, but is also surrounded with extraordinary symbolism. In this way we all know the meaning of red roses as the ultimate symbol of love. Red roses also sprang from the wounds of Jesus when he hung on the cross, as a sign of love and charity. White roses stand for innocence and chastity: Mary - the mother of Jesus - is therefore called as 'mystical rose'.
The rose has much more symbolism: it stands for the secret of life, for divine power and beauty. But on the other hand it also refers to human passions of a passing nature such as pleasure, delusion and enchantment.
Lydia therefore started experimenting with all kinds of rose oil. Eventually she developed her Smart Serum: a facial oil with wild musk rose oil that visibly tightens the skin. Our Happy Face is a variation on this facial oil. Lydia chose the wild musk rose because the oil from this type of rose is extremely powerful and also has an exceptionally delicious scent.
The origin of the ingredients: 
Our Prickly Pear / Cactus oil is grown organically in Syria. This means that no use is made of chemical pesticides and artificial fertilizer. There is just a natural way of protecting the cactus plants, including a certain way of weeding. This farm therefore receives the ECOCERT quality mark for the production of the cactus figs.
Then the cactus seeds are removed from the figs, after which the oil is squeezed out by a factory. This is called cold pressing, the oil is not heated or refined (as a result of which it largely loses its effect). There is also a lot of synthetic cactus oil in circulation, often also diluted with cheaper oils. This synthetic oil is much less effective and also much cheaper. This is because it takes much less effort to copy and produce the cactus molecules in a laboratory than to extract the seeds from a real cactus-fig (as with our oil). To obtain 1 liter of cactus oil, about 1 million prickly pear seeds or 1000 kilos of prickly pears are needed!


The Wild Musk Rose: 
The Wild Musk Rose is a very subtle-smelling wild rose species that is very rare in nature. The Wild Musk rose oil that we use comes from a farm in Brazil. There, these rose bushes are specially cultivated. After the harvest of the leaves, the distillation process takes place. The essential oil is produced from the fragrant rose petals.
Back to overview
Beoordeel het product